I met Carol, a local British Shorthair breeder, last week, when she kindly offered her help and support after hearing about the Vans. Today, she donated a fantastic cat scratching post which she made especially for the girls! Thank you Carol, its something the girls have needed and it will definitely get plenty of use!
After moving the new post in with the girls, I took the opportunity to snap a few pics! Cherry is usually pretty shy but she was out enjoying the post, so I thought I'd get a few pics of her as well!
Someone commented that their own rescue cats went through plenty of personality changes during the time they adjusted to their new lives, and I'm noticing it with the girls as well. One day affectionate, the next day timid - I'm guessing it'll take a while for each to settle down properly.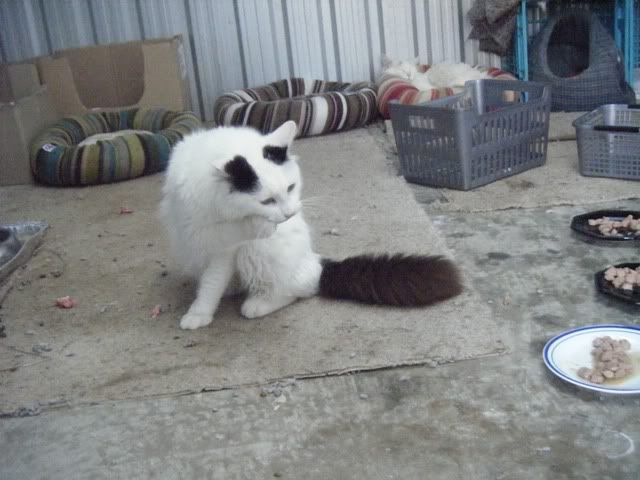 Willow loves chicken necks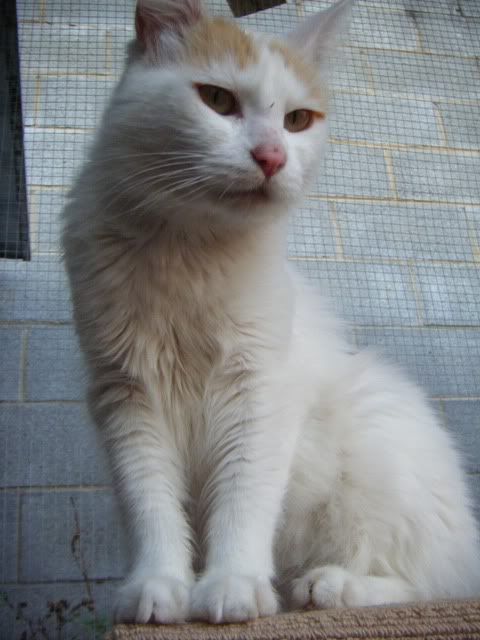 Thorn, queen of the cat post!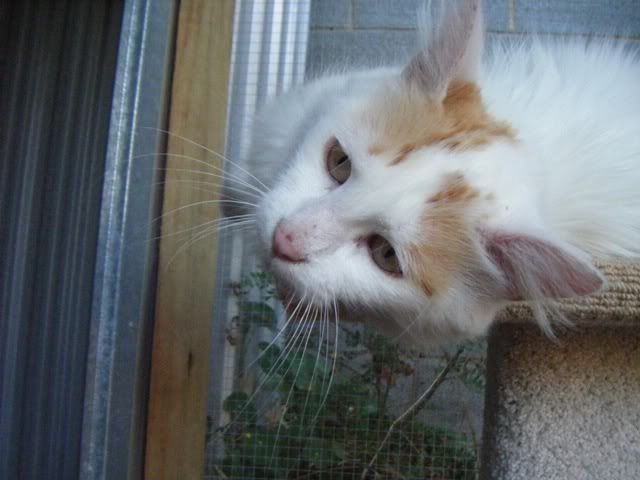 Thorn, listening intently to me telling her all about her new home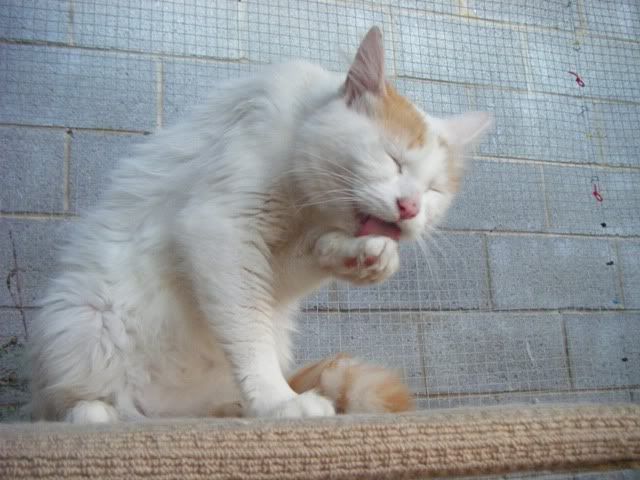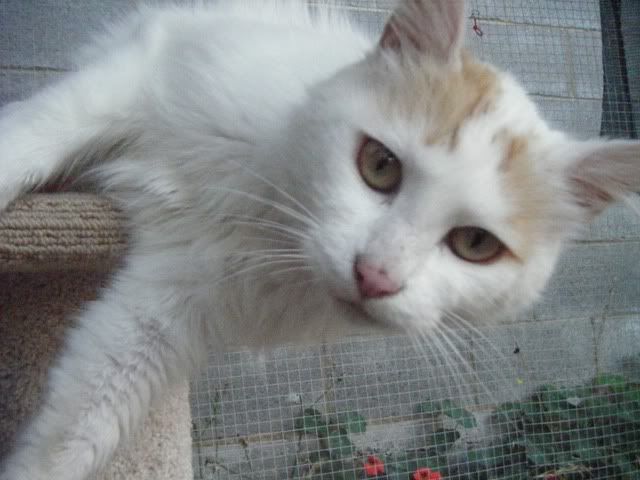 This is Luna's favourite toy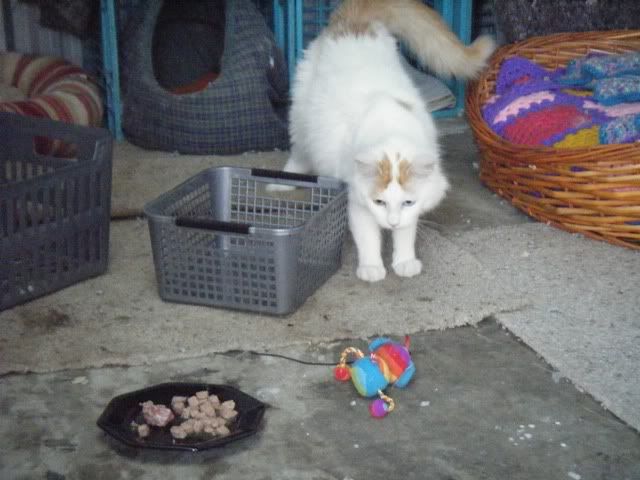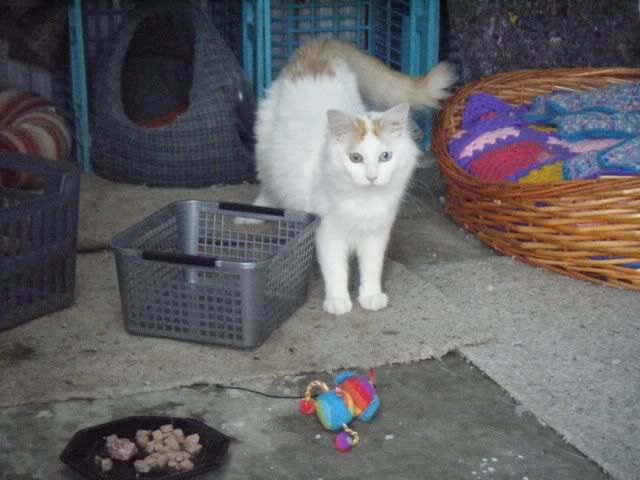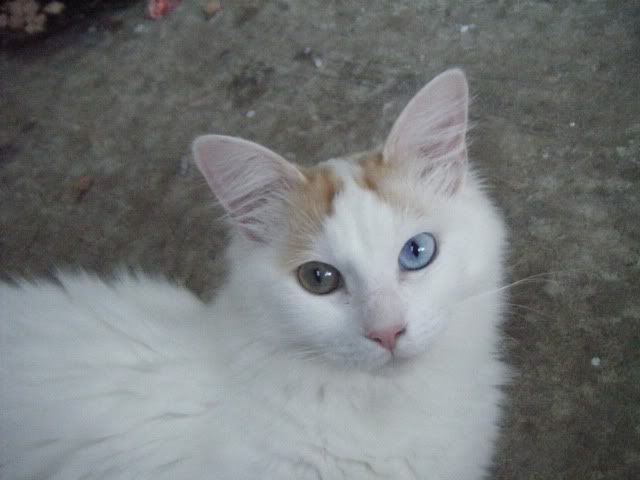 Luna's beautiful eyes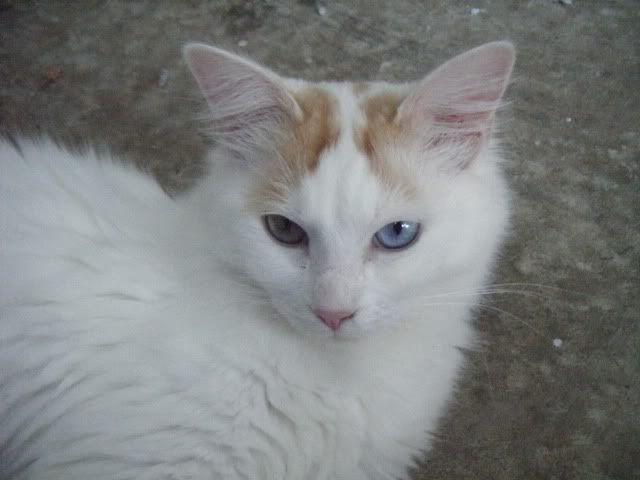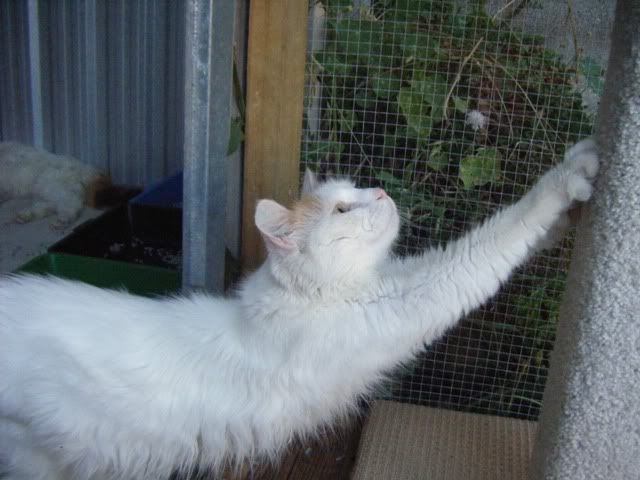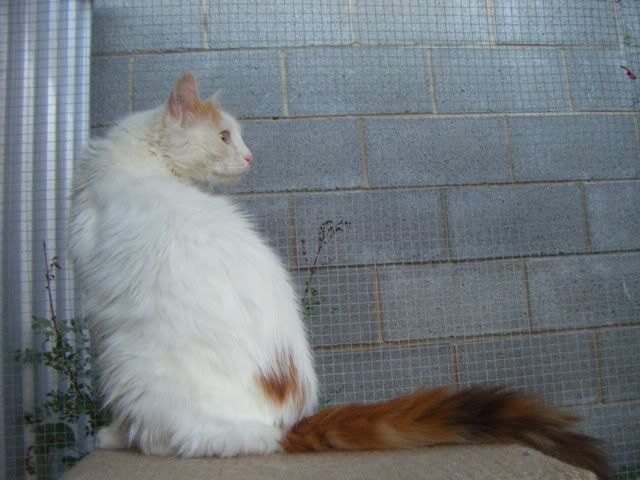 Apple, and her gorgeous tail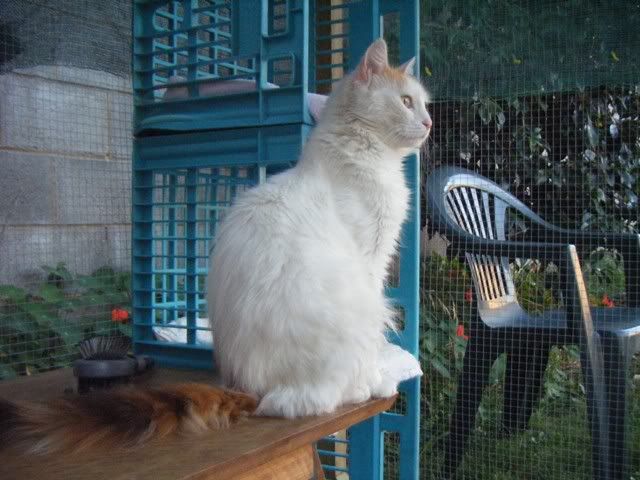 Apple again
Apple thinks the post is pretty good!
Apple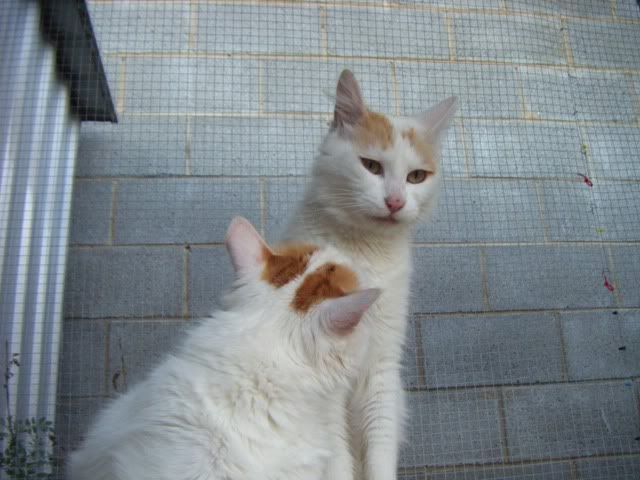 Apple and Thorn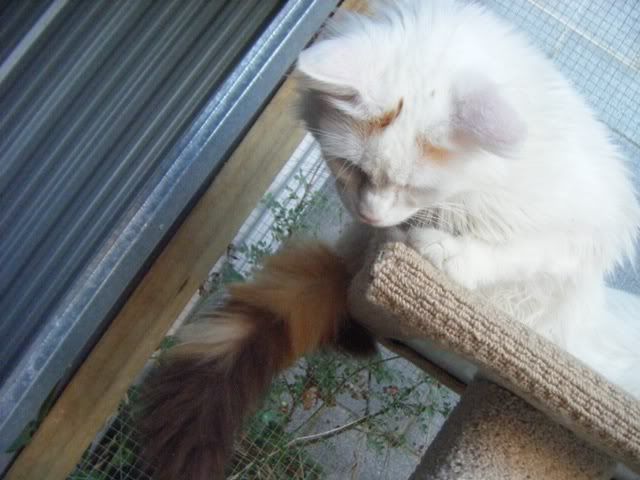 I love this pic of Cherry - its so good to see her out and about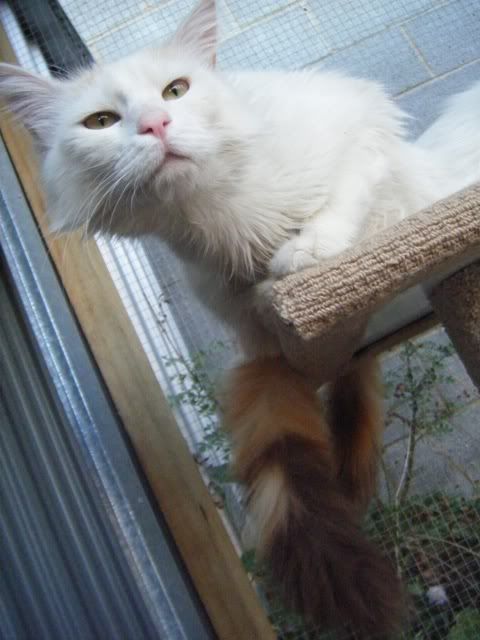 Sweet Cherry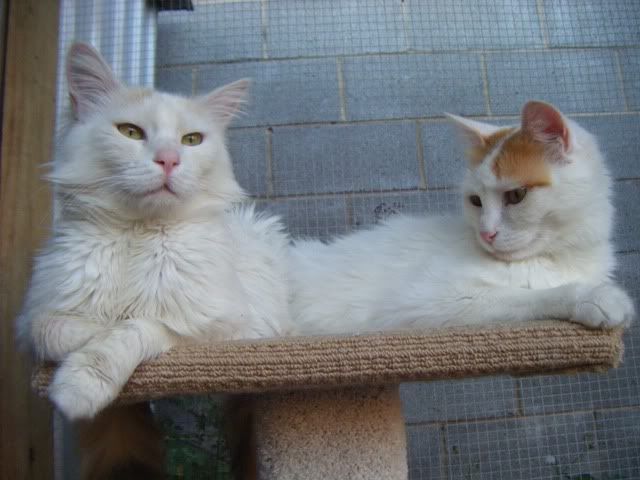 Cherry and Apple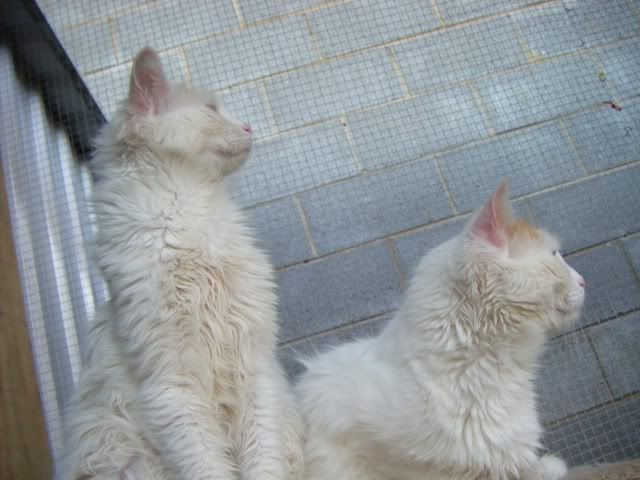 Cherry and Apple again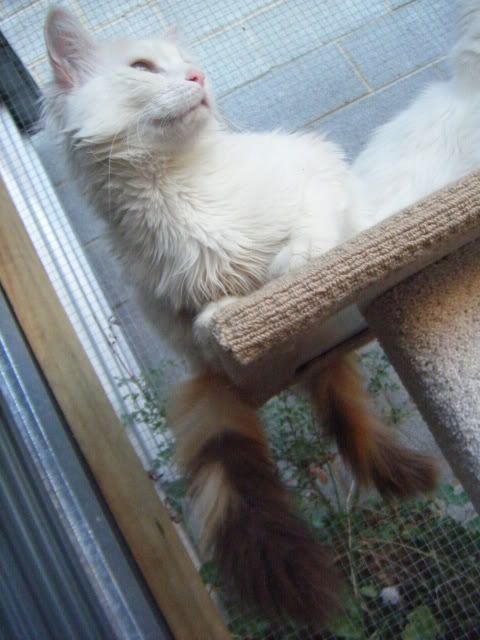 Cherry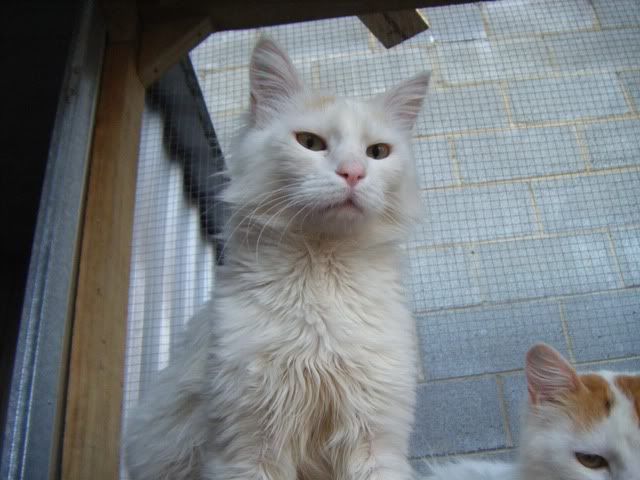 Cherry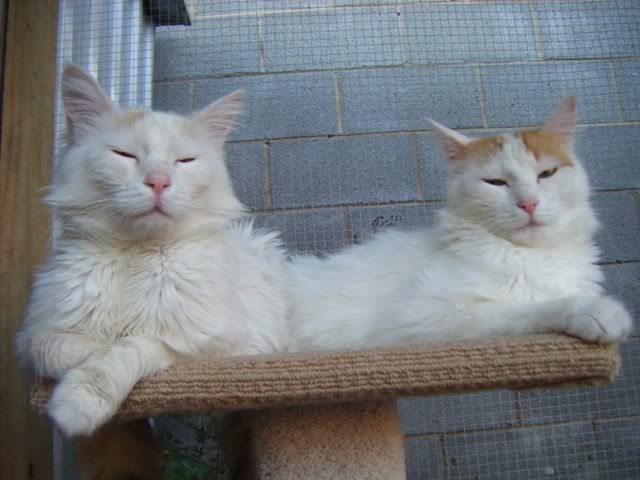 Cherry and Apple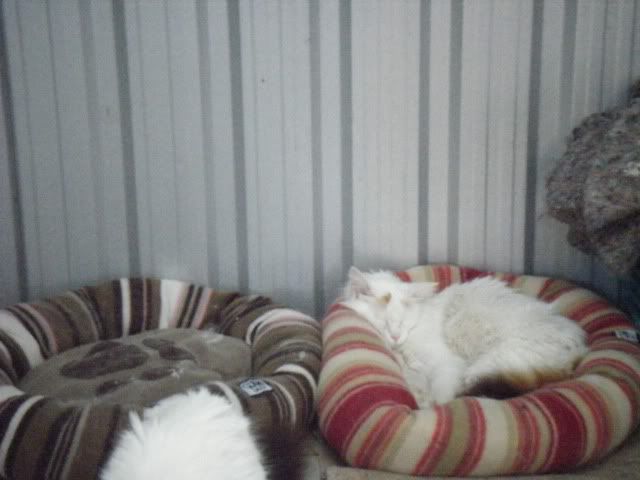 All that posing is hard work, so Cherry snuggled down for a snooze
And finally, here is a full shot of the post!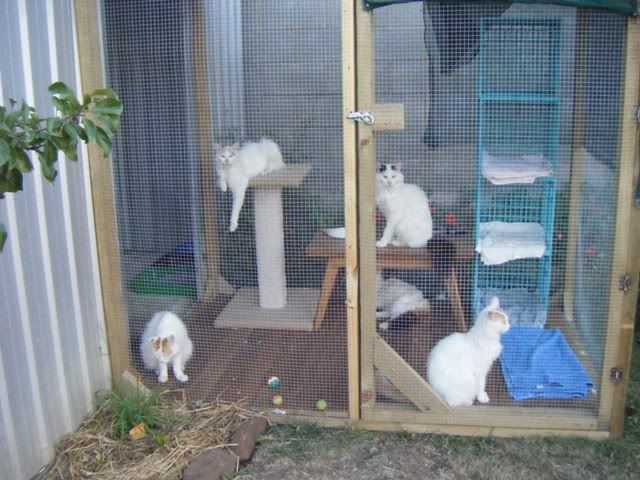 The one down side about having 6 cats to look after is dealing with the litter every day! Check out this, a sea of trays, argh!...