...than to improve the cat house!
The carpet on the floor in the shed is less than ideal, and has a foamy backing which doesn't dry out properly, and is all round fairly gross. Also, I've discovered that cleaning concrete is harder than you'd think.
So, a trip to the hardware store later, I've set long-suffering Robbie to work!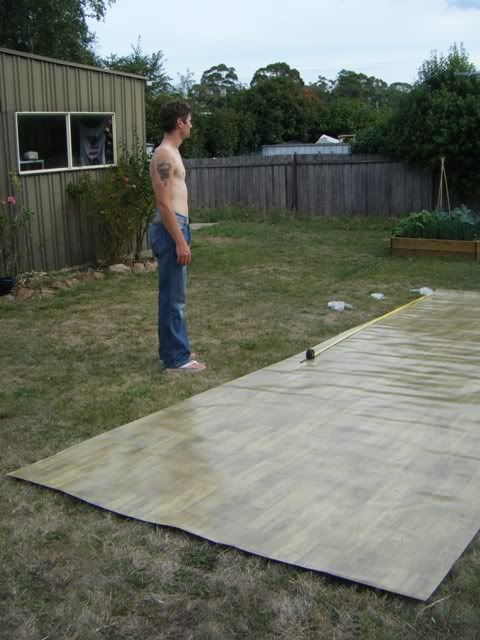 Some arguing, cutting and measuring later, and freaking the girls out by emptying out their shed, and voila!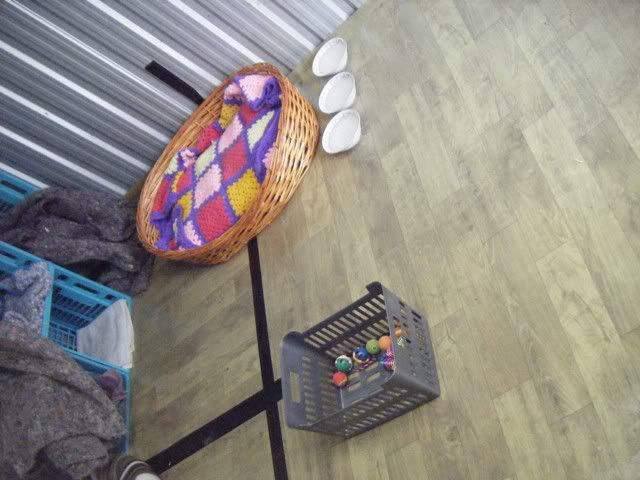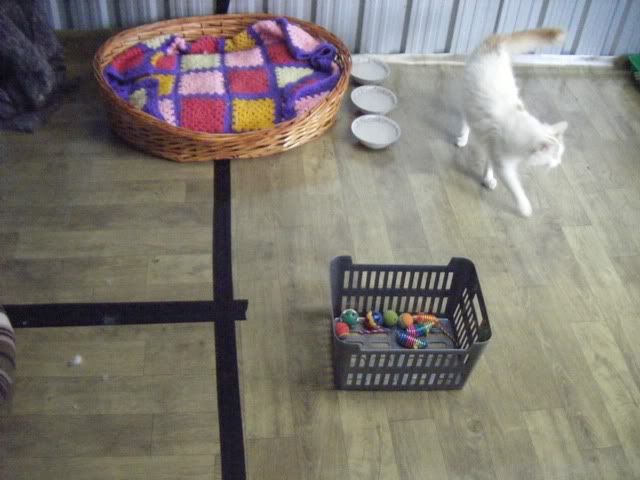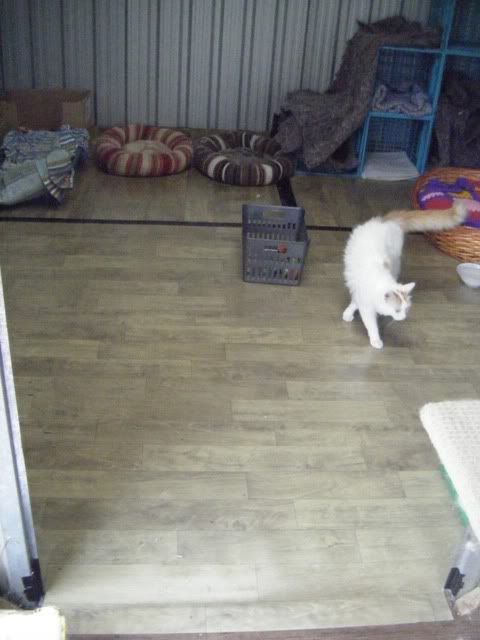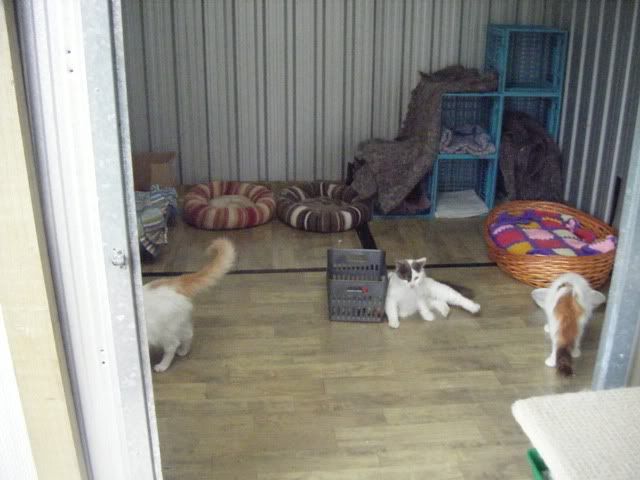 'Scusting carpet gone, fancy new vinyl floor in. Once everything was back in its rightful spot, the girls have it their tick of approval!
Cheeky Willow viewed the whole thing with amusement from her pedestal, completely unfased by the whole thing! Such a good supervisor she is.
The floor will not only help with cleaning, but help provide insulation, with winter on its way. Luna has discovered that her toys fly 3 times the distance on the new floor, too!