Day 10! Is it really? Have I only been looking after the girls for 10 whole days?! The time has gone quick, but it also seems like I've had them for longer than that. Its amazing to see what 10 days worth of love and care and food can do.
To celebrate, I want to make a couple of announcements!
Firstly, I feel like a bit of a dill, but it turns out that BOTH Apple and Cherry are desexed, according to the tattoos in their ears. This means that only Thorn and Ash need to be desexed - yay!
Also, when they are ready, two of the girls have new homes to go to! This is definitely something worth celebrating.
Ash has wrapped Mum and Steven around her little paws, so much so that the anti-cat lady has turned into cat-nan, soon to be cat-mum, and Steven, cat-dad!
I think Ash has had the deal sealed for a while: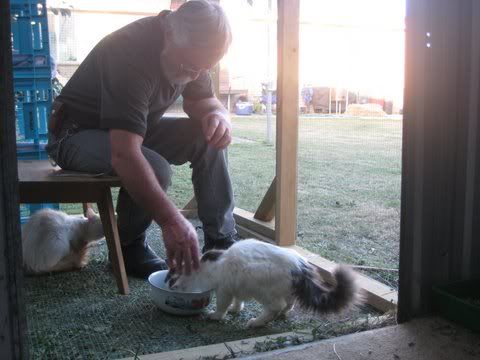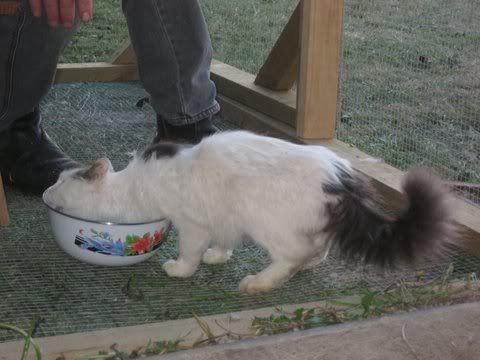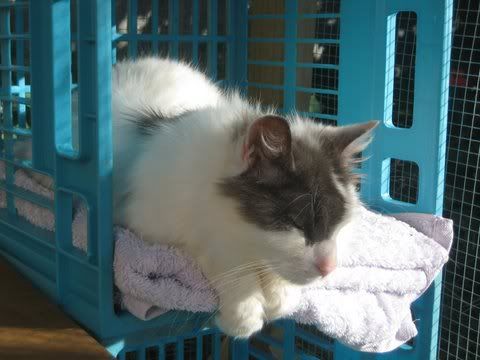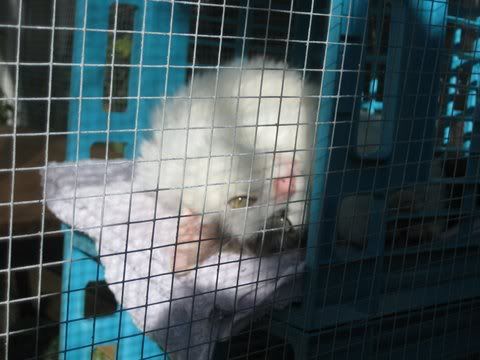 Who could resist this face?!
Also, my friend Terri, and her husband Michael, have fallen in love with Thorn! They already have a beautiful Devon Hendrix, who will no doubt love the company of a fluffy Turkish Van!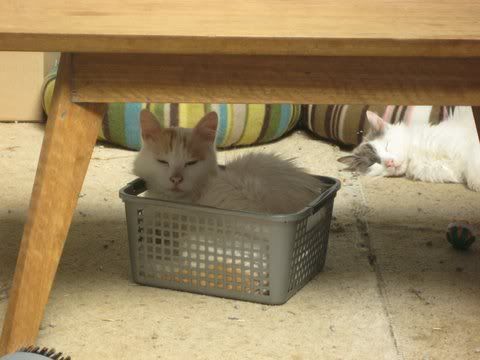 I'm sure they will fall in love with her even more when they meet her in person.
In other news, Willow is still eating well, and is proving to be a very but unfortunately has plenty of matts in her gorgeous coat, which she has started to pull out. Thankfully someone is coming on the weekend to clip her on the weekend, in the meantime she has some unattractive bald patches! I tried to get a photo, but had no luck. The good news is, there doesn't appear to be any irritation on the skin, which means its just the matts which are the problem, not a skin condition or ringworm.
Ash is a bit matty, and so is Cherry, so hopefully with a bit of a trim they will be feeling much better.
Here are some pics from today of Willow for her fans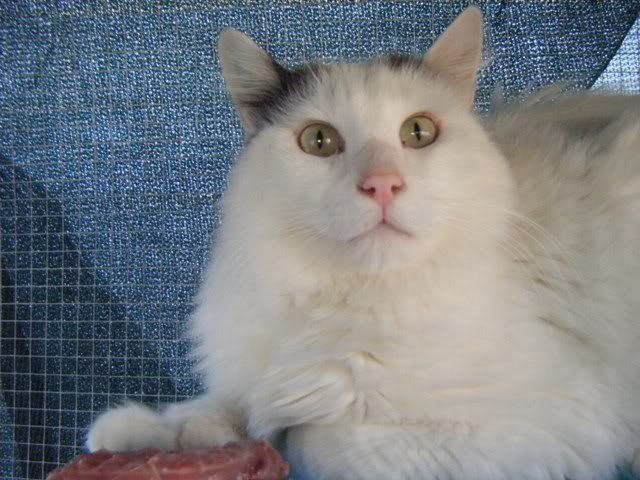 Hey, why are you interrupting my chicken neck? - Willow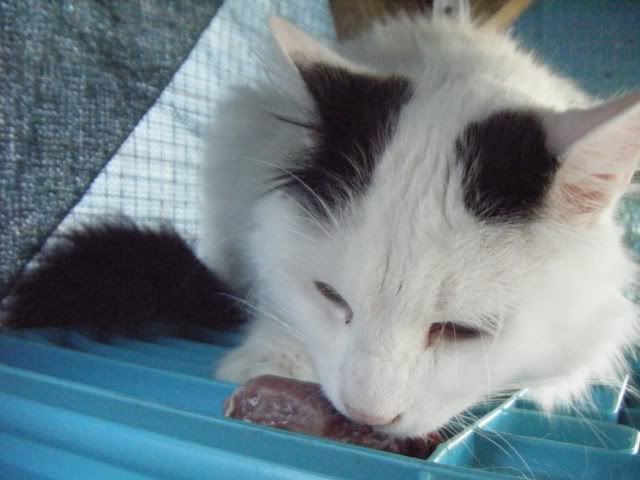 See, I eat. Dunno what all the fuss was about - Willow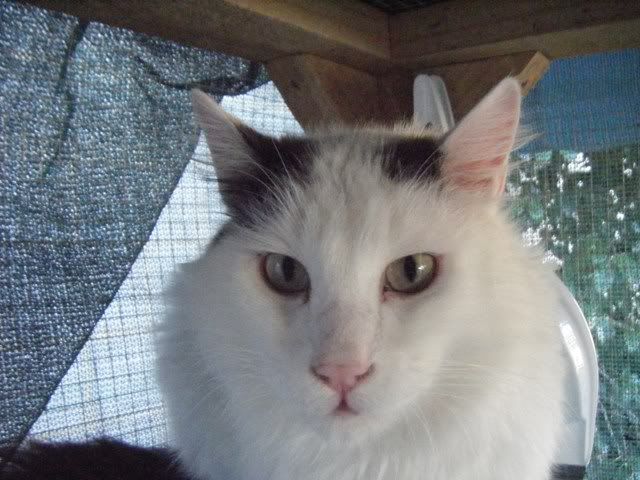 You are NOT taking photos of my bald patches, no siree! - Willow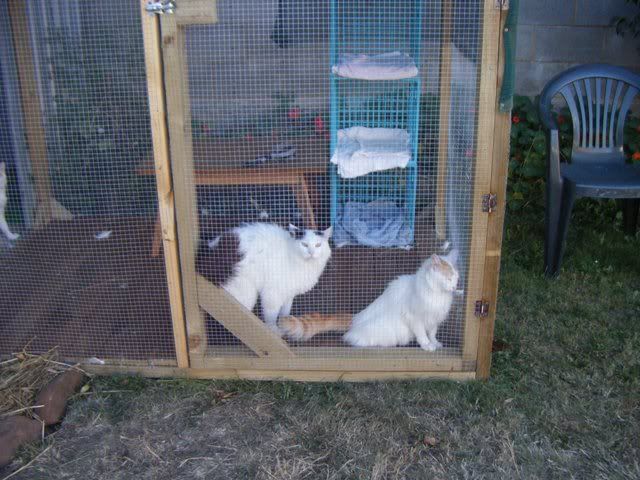 Willow and Thorn
The new set up Mum and Steven set up is working a treat, I'm so grateful for it, its making day to day life so much easier!
Also, after not having much luck with the kitchen scales, I've ordered a fish hook style scale of eBay, where I'll be able to pop a cat in a bag, then hang it off the hook. Hopefully then I can get some more acurate weights!
That's all the news for now, all is well at the Crazy Van House :)