The next priority for the girls has been getting them some furniture to climb on, sleep on and generally get high, which cats love.
So I put the call out for anything that might be of use, and my friend Abbie came to the rescue! So Robbie collected 10 milk crates from her on Tuesday - time to get creative.
How exactly do you turn crates into cat condos?
The same way a car enthusiast will tell you all car problems can be solved, of course - cable ties! And if anyone knows how to use them, its my partner Robbie (in his best attire :P)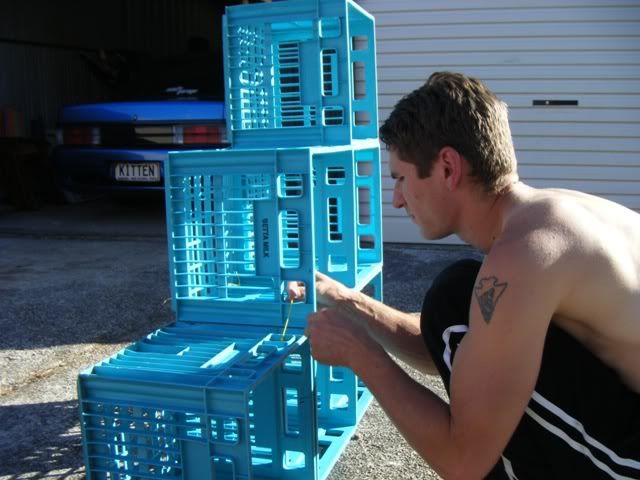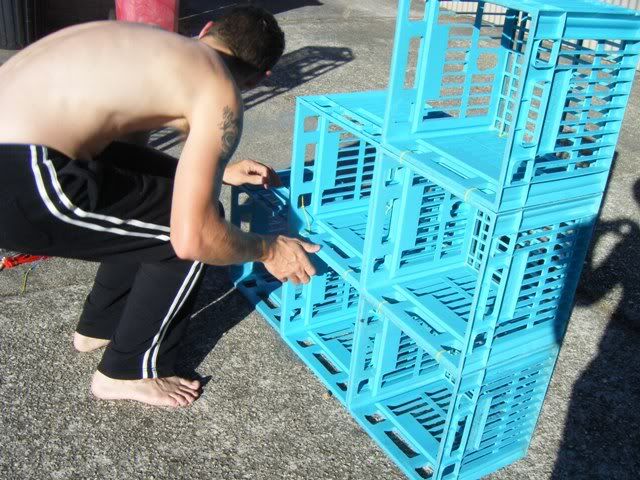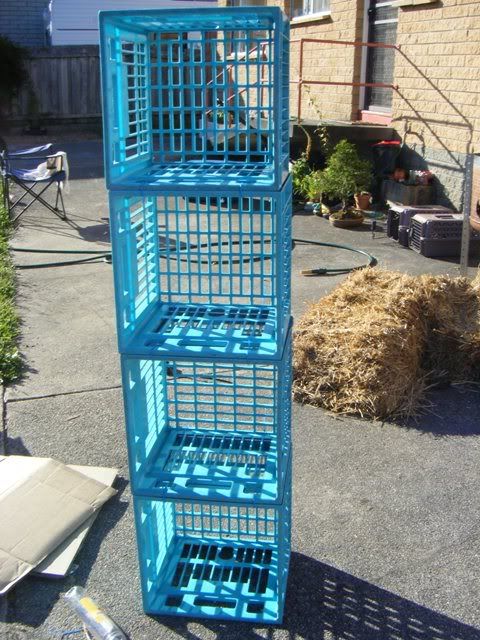 Then we moved them into the pen, and filled them up with rugs and pillows donated by fellow Crazy Cat Lady Meri-ann (who also helped with lunch feeding, and food, and her mum gave me a donation as well - thank you!)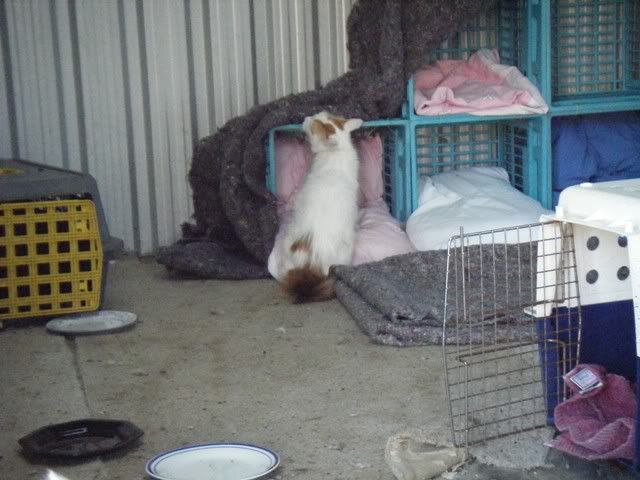 Apple checking out the new steps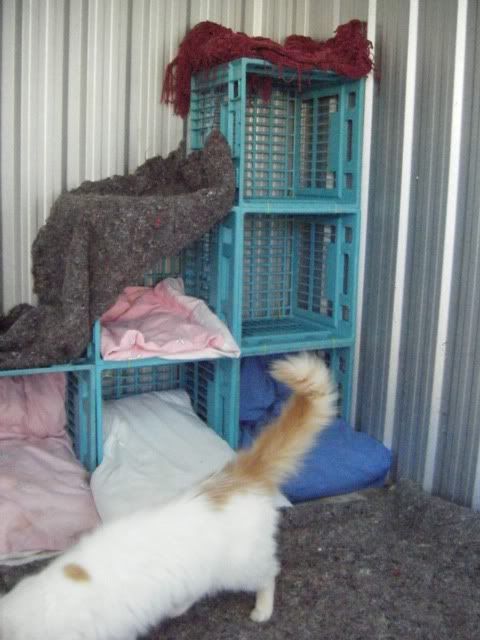 Luna also checking it all out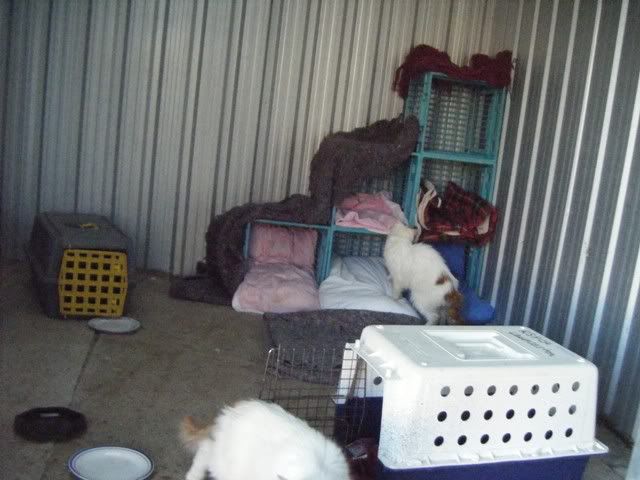 Apple thinks they smell good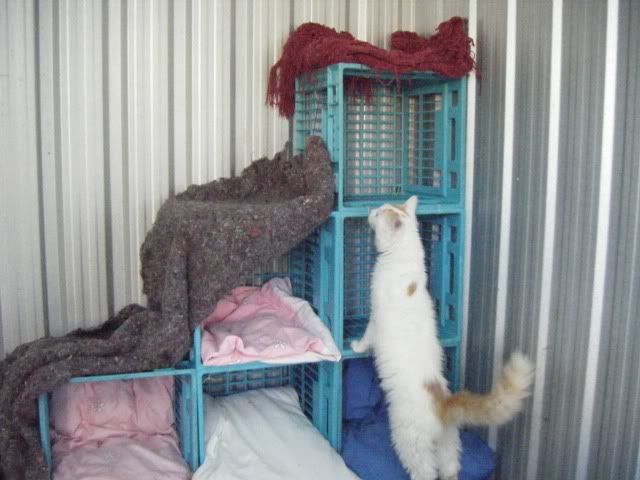 Hmmm, which one should I move into? - Luna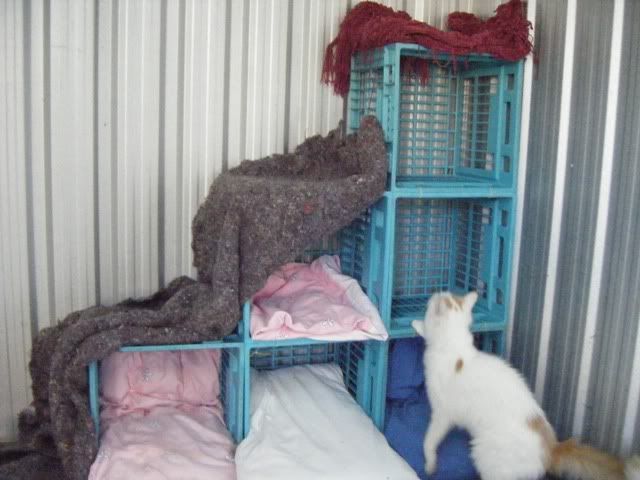 Might just have them all! - Luna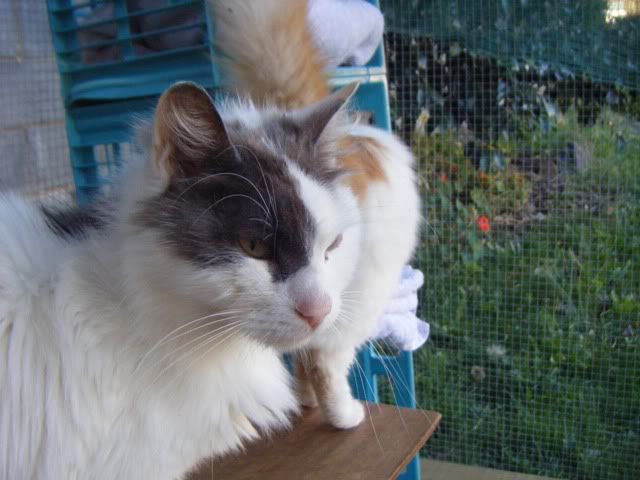 Ash and Luna (I think!) checking out the tower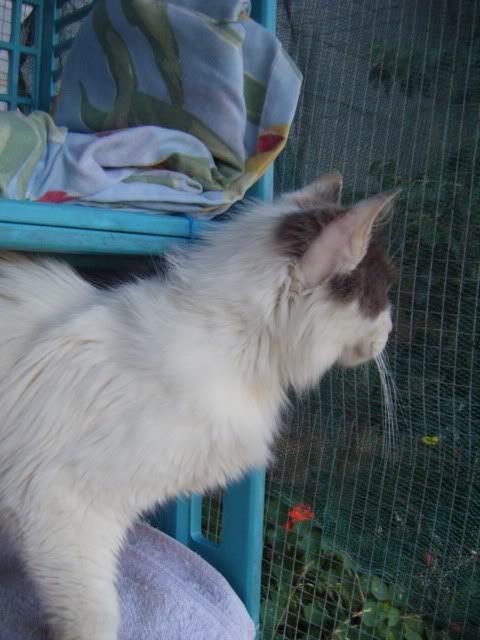 Ash enjoying the view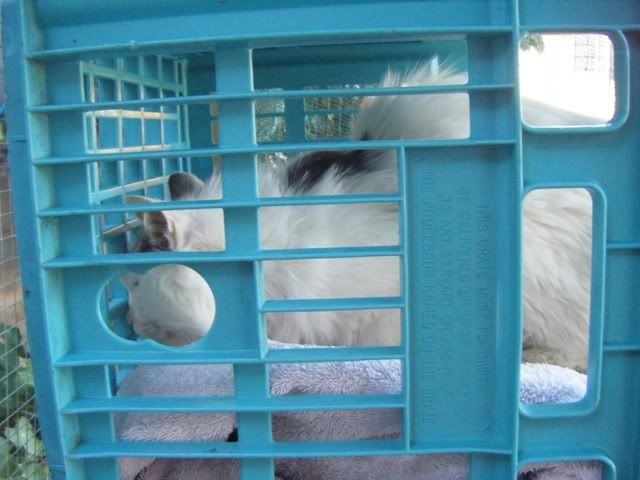 Ash's tick of approval
And here are a heap more pics because who could possibly see too much of these ladies!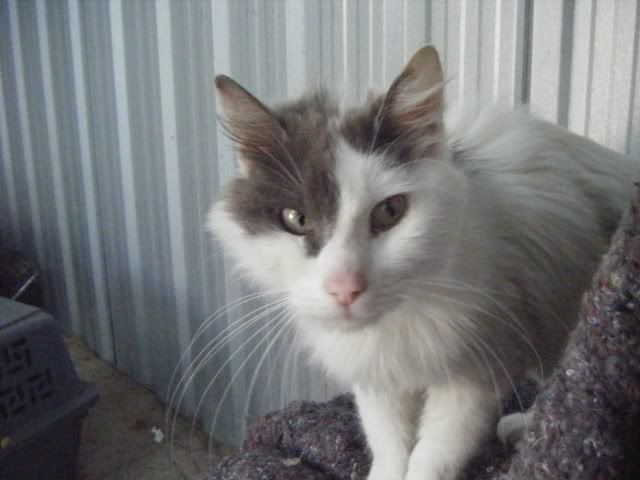 Ash on the outside of the steps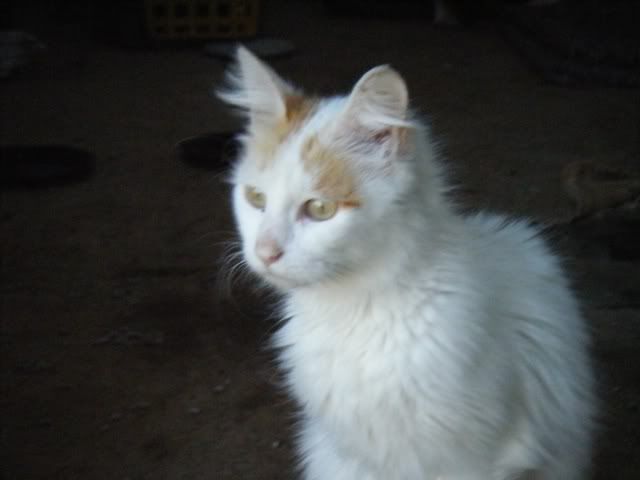 Thorn looking about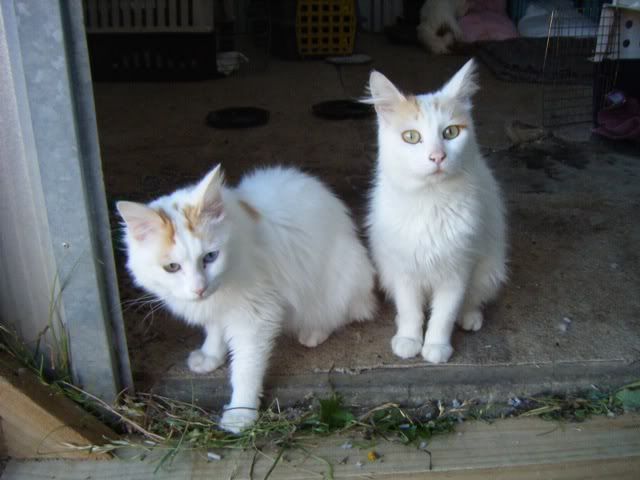 Luna and Thorn. Sometimes they are friends, sometimes not - typical sisters!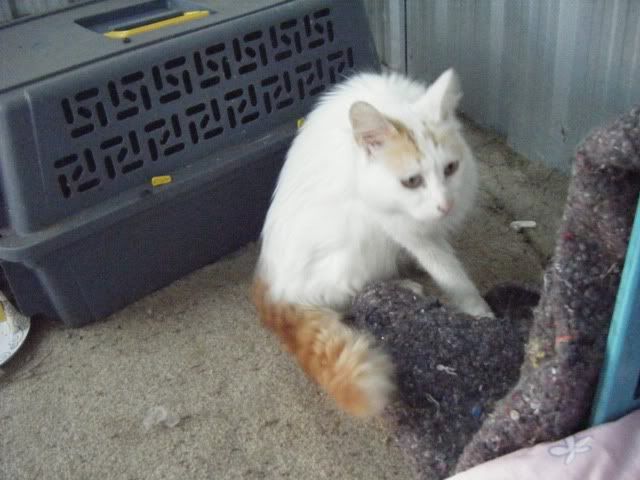 Thorn inspecting Robbie's handiwork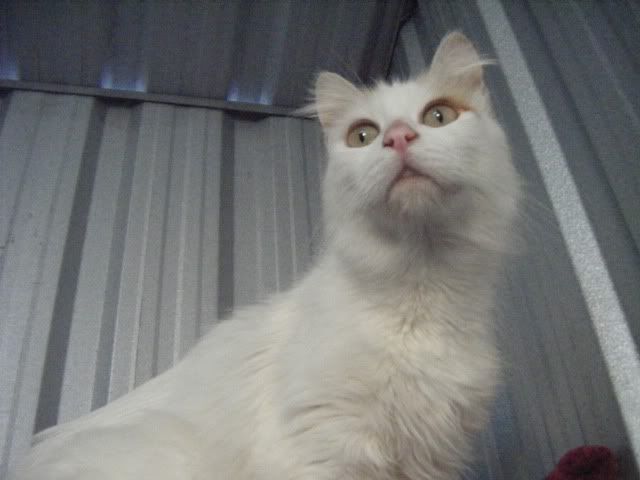 Thorn thinks she looks best on the top floor
Thorn, giving me her best startled look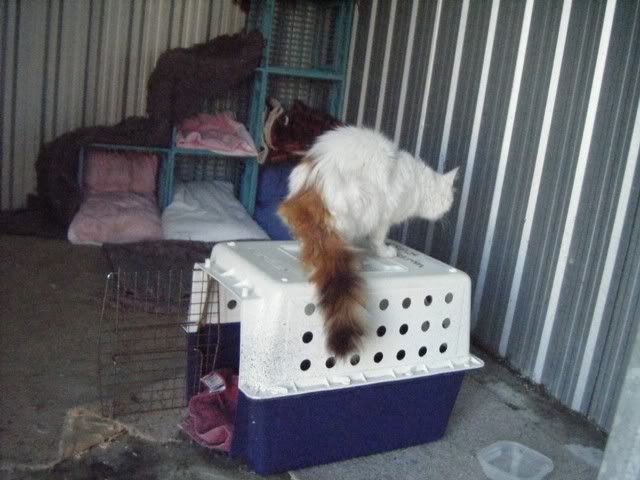 Apple, and her gorgeous tail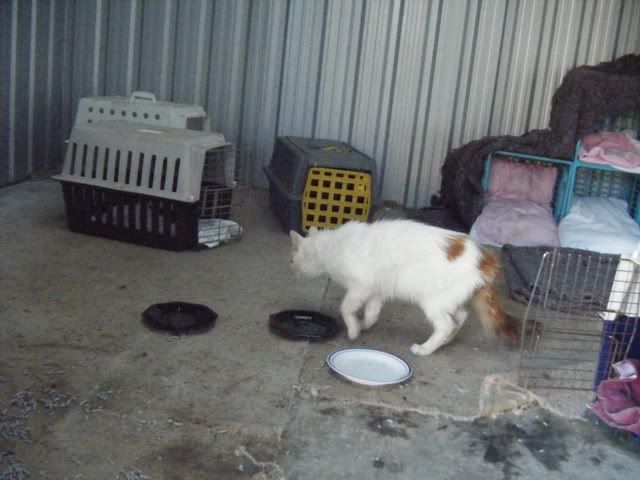 Apple. I took this pic to show you all that she is a litter flicker! I had only just cleaned up, turned around, and look at that mess!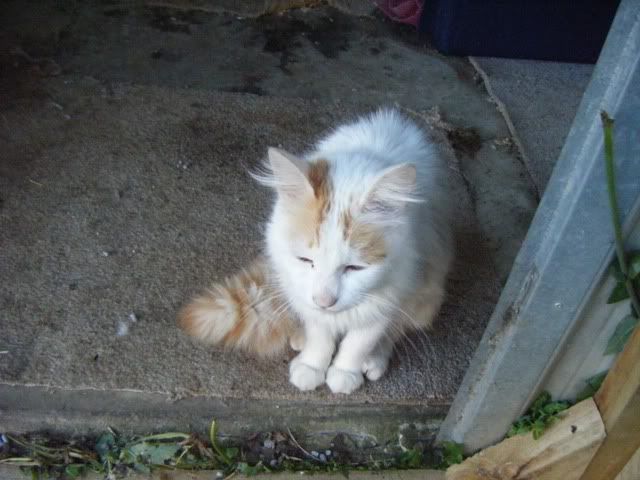 Thorn again, she's really come out of her shell the last day or so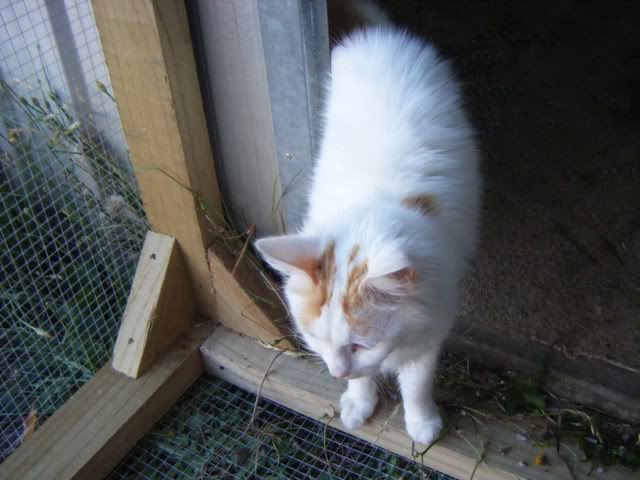 Luna, cute as always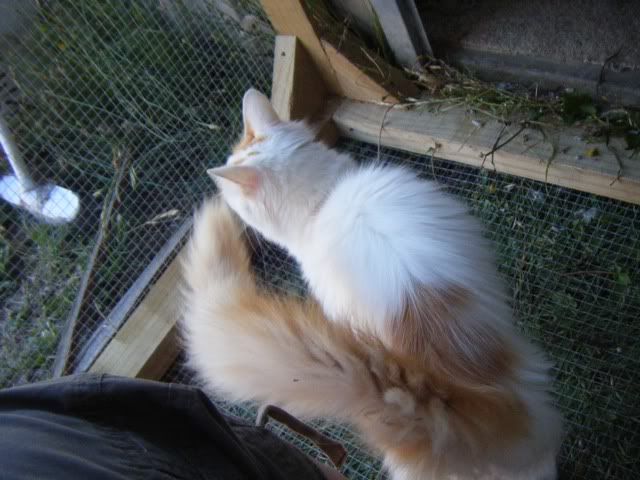 Hey mum, I have the swishiest tail! - Luna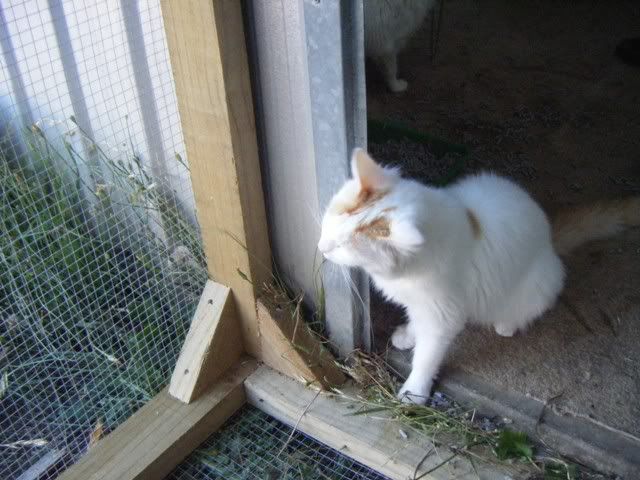 I know you're feeding me, but I still insist on chewing all the grass I can get to - Luna
How dare you call me a litter flicker! - Apple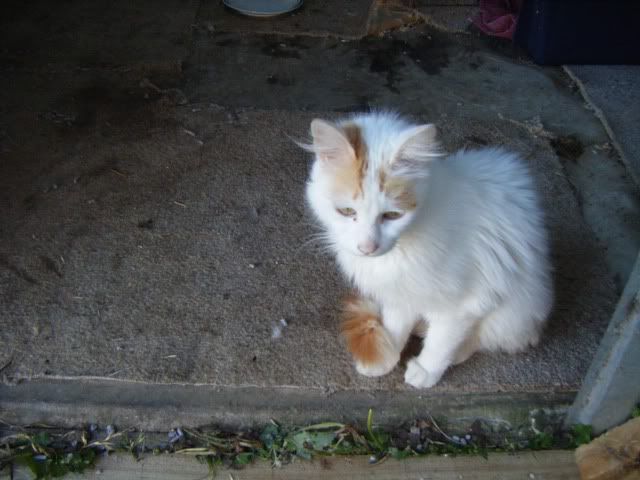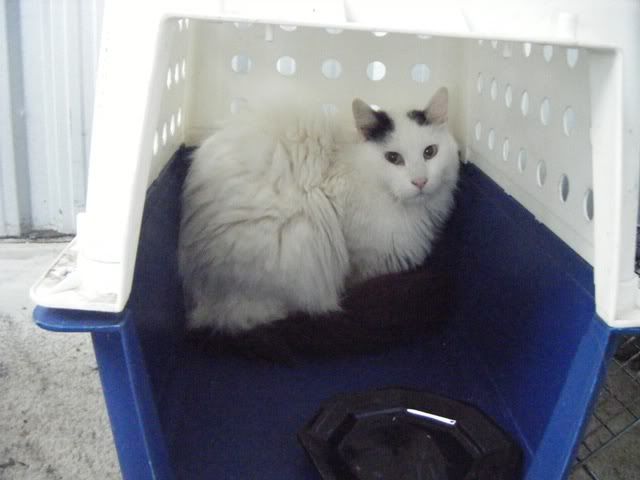 Willow - this is how she sits all day, although I find her in a different pen regularly, so I'm hoping she's getting out and having a drink in the night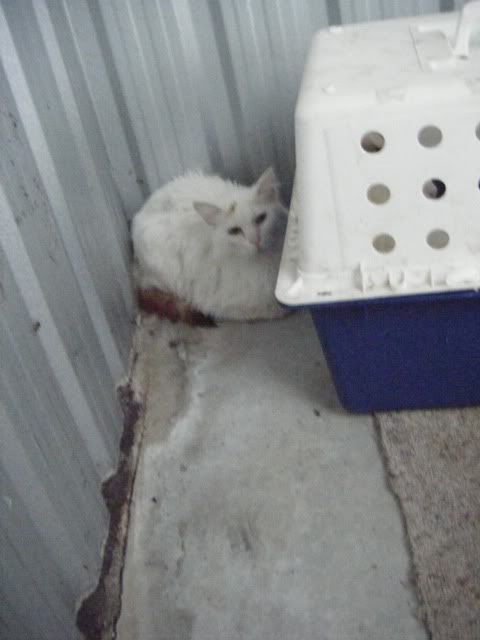 Our last girl to be named, I'm thinking of calling her Cherry. She didn't like us bringing in new furniture. Get that camera out of my face!
Plenty of people have commented that because of the fluffiness of these cats, they dont look that skinny. I'm sure you're taking my word for it, but when Ash jumped in my lap for a smooch (and she is the cutest, smoochiest head butter I've ever met!) I took these pics to try and show how thin they are: