Now that the cooler weather is setting in, it was becoming more urgent that we figure out a cost effective way of getting the girls' beds up off the ground, to assist with insulation, and to protect them from the damp.
Last week it rained quite heavily, filling the floor of the cat shed with water, and soaking all the bedding, so we had to come up with something asap (Funny to note, despite everything in the cat pen being wet, the girls were bone dry, not even damp paws! How they do it, I have no idea).
After a trip to Officeworks, Bunnings and some more Robbie and Jess imagination, we now have nice snuggly beds, up off the ground. Perfect!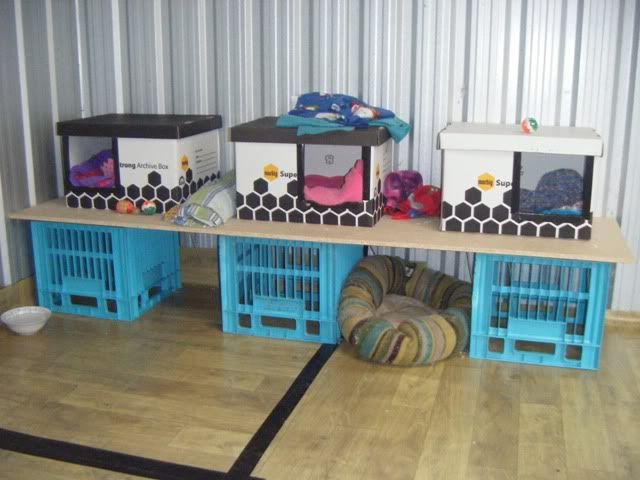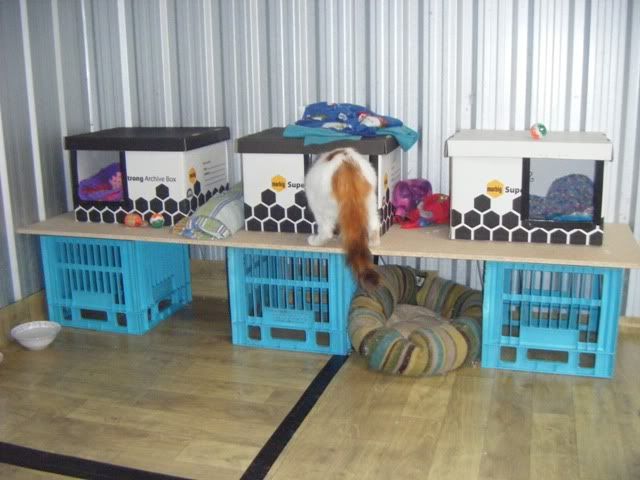 Here we have Apple demonstrating the new beds!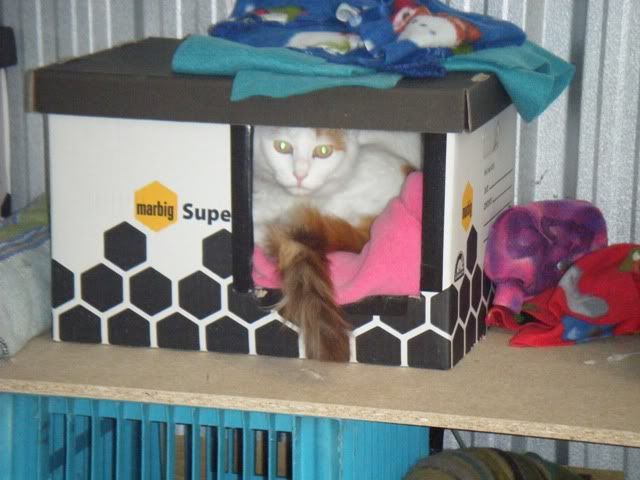 Zombie cat does not want to be photographed...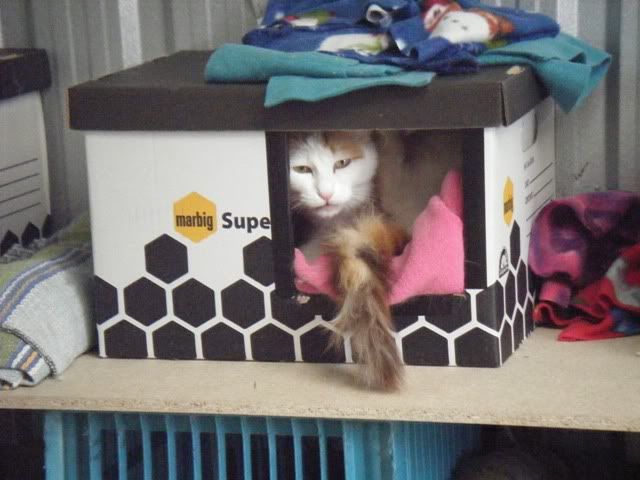 Excuse me, some PRIVACY HERE! - Apple
The archive boxes are extra strong, and can easily take the weight of a cat or two sitting on top. Also, the lids make it easy to rescue stashed toys and change bedding. The gaps in between the crates underneath make great play spots during the day.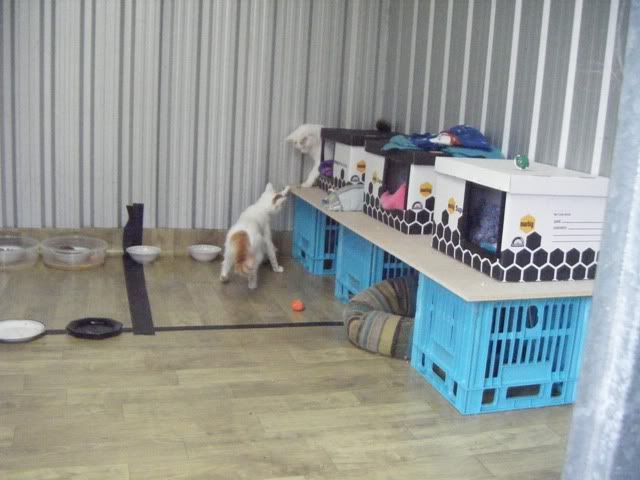 As it gets colder, I will be able to put blankets up and over the boxes on the outside for extra warmth, and the boxes are cable tied to the board so they dont slip off.
I think they get the tick of approval so far!
The best thing about a public holiday is having more time to spend with the girls - I took the opportunity to take plenty of pictures too!
Enjoy :)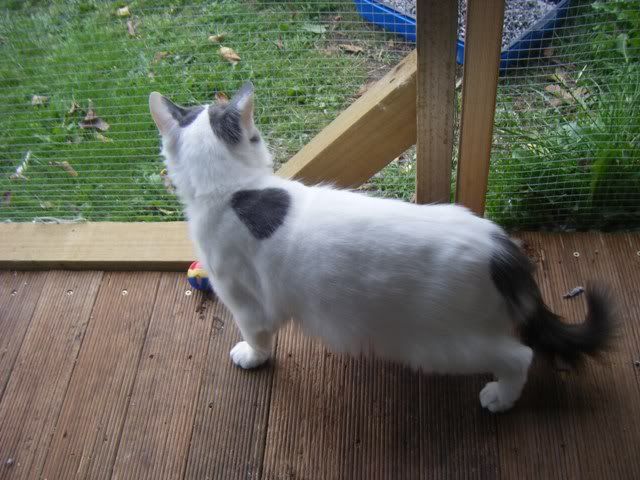 Ash - she has really filled out. When I first got her, in certain positions the spot on her back was almost impossible to see. Its great to see her looking so well, her bones now covered in a nice layer of fat!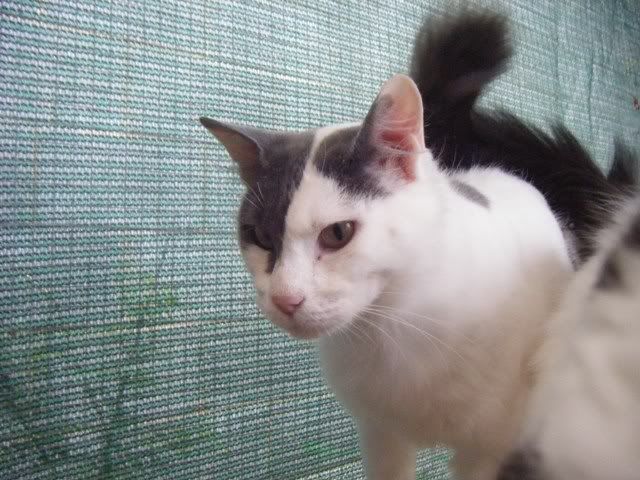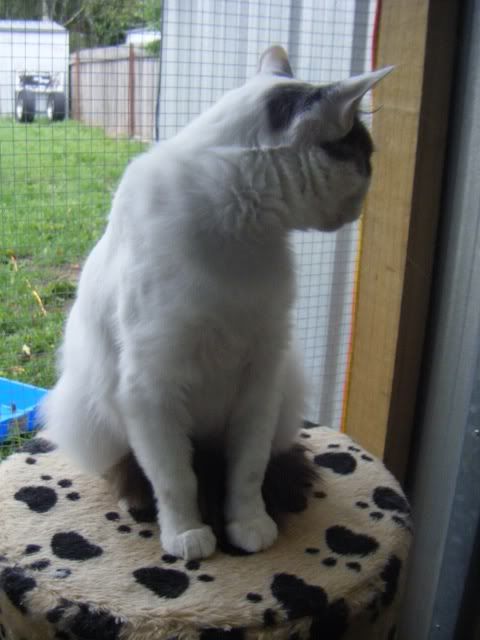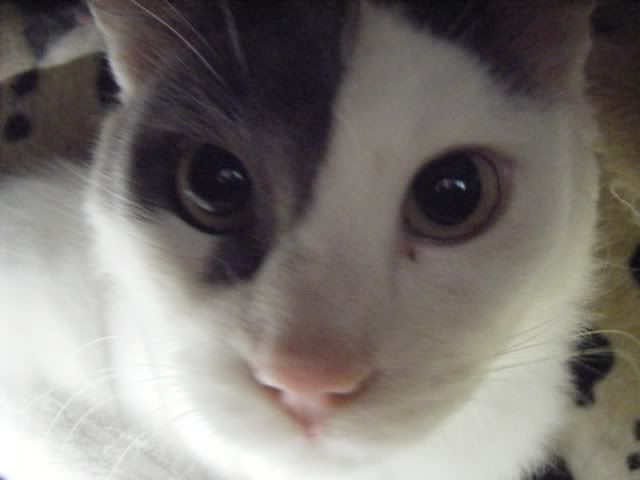 Toys?! - Ash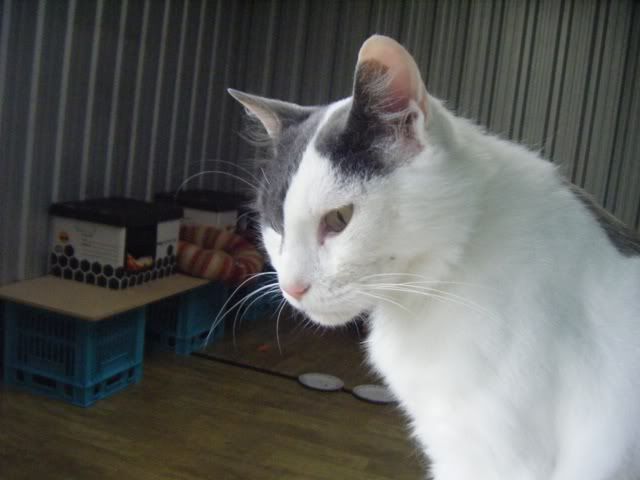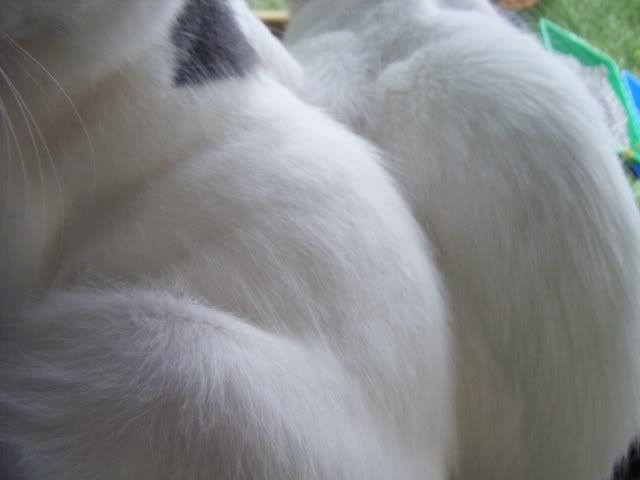 Ash in front, Thorn behind - you can see the difference in their coats. For some reason Ash's is very short (shorter than my short haired tabbies) - I suspect this will lengthen in time, I'm guessing all the old stuff fell out and is now regrowing since she's been on a much better diet.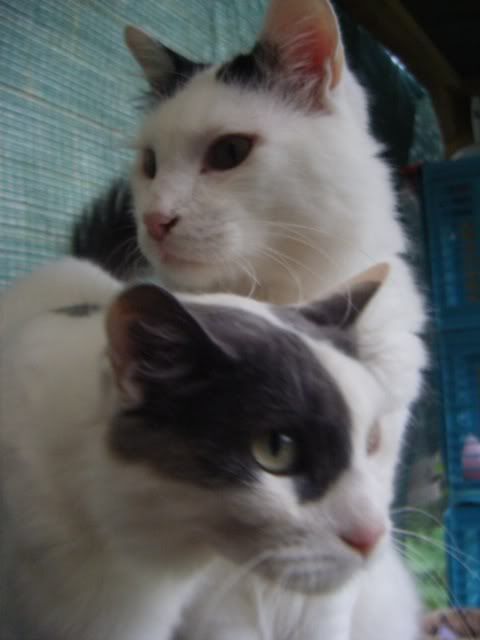 Ash and Willow - the smallest and the biggest of the bunch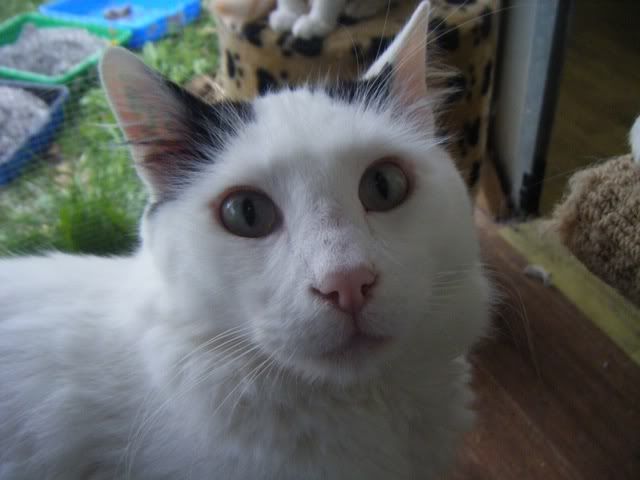 Willow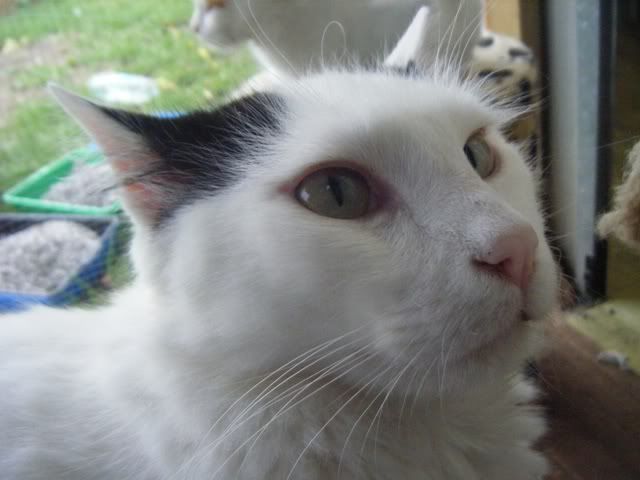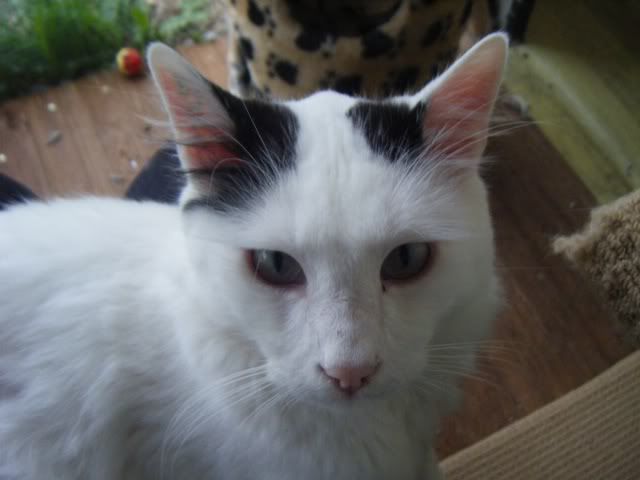 Look into my eeeeeyes..... - Willow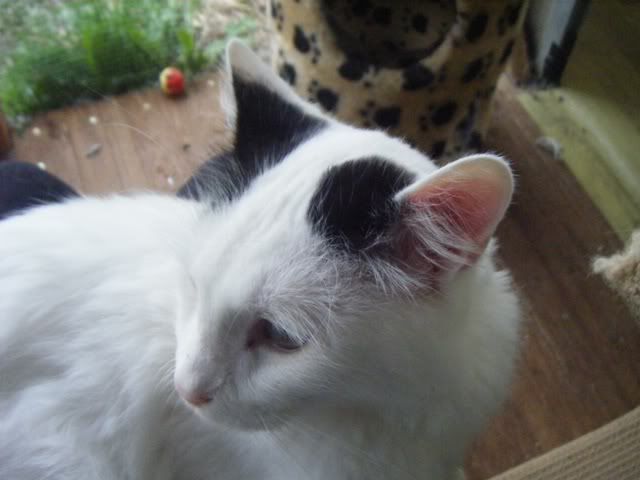 Pfft, you were already under my spell - Willow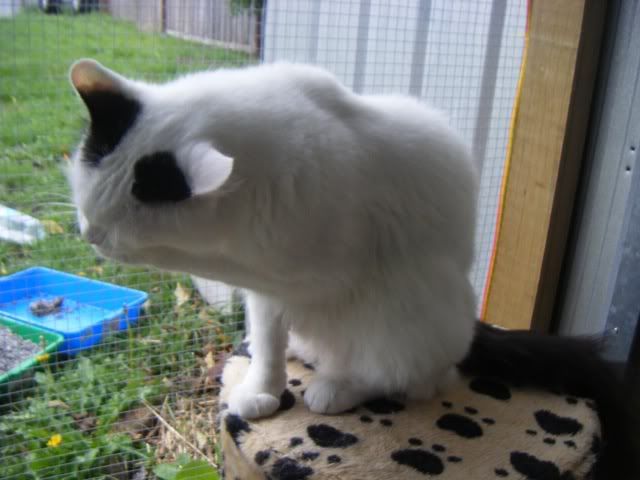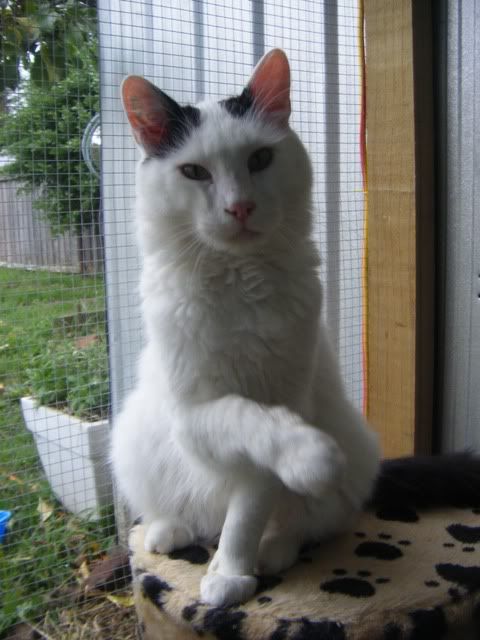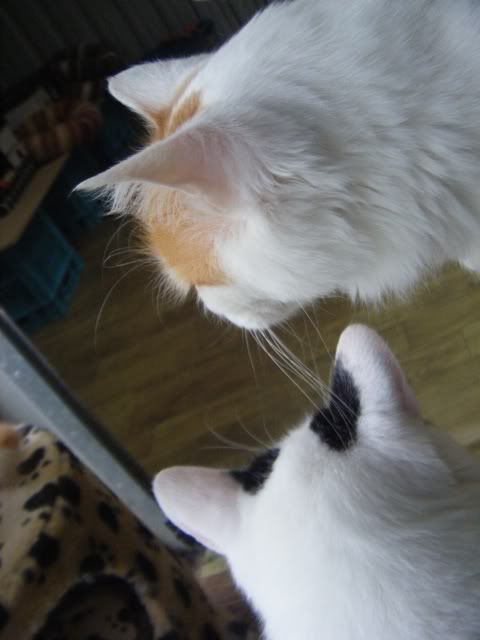 The cutest ears
Apple whispers secrets to Willow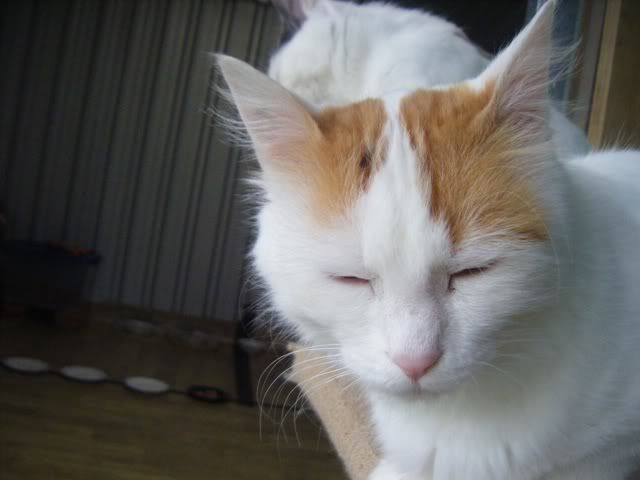 A full tummy really is bliss - Apple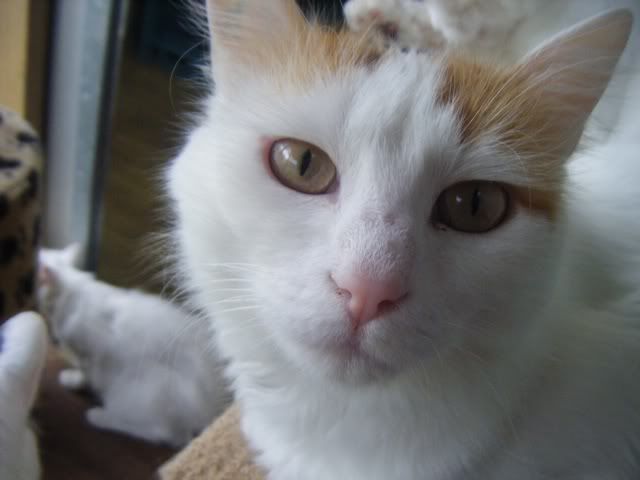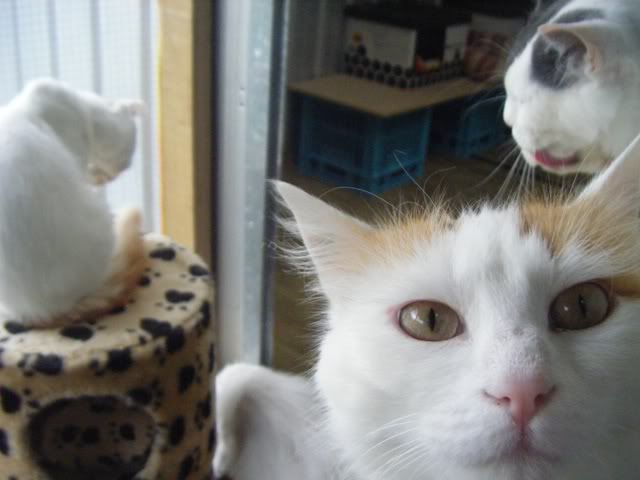 I love this pic of Apple, it really shows her cheeky personality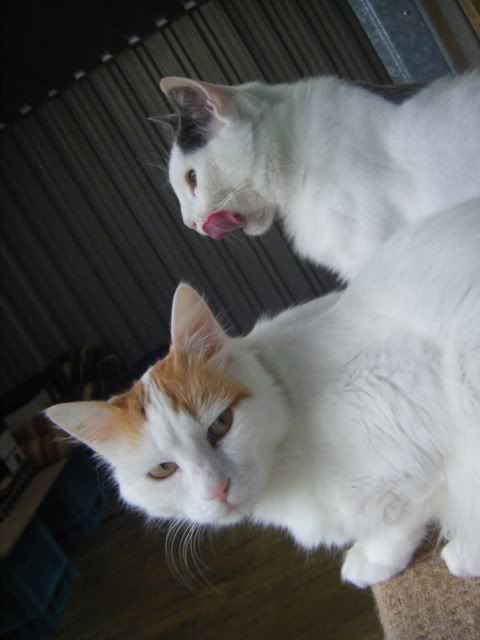 Heh, I'm not cheeky! - Apple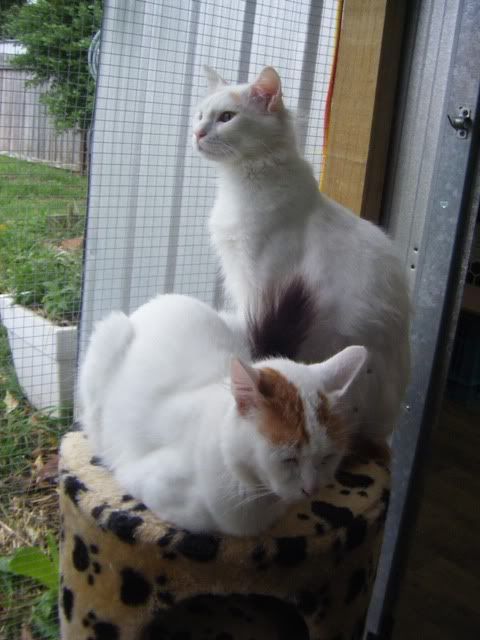 Apple and Cherry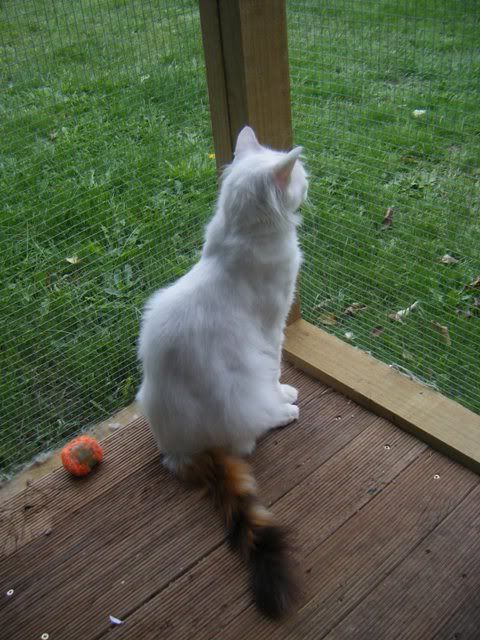 Cherry has really come a long way the past few weeks - her coat is looking lovely. She's a vocal girl, loves a chat and doesn't hesitate to tell me off when I'm doing something that displeases her!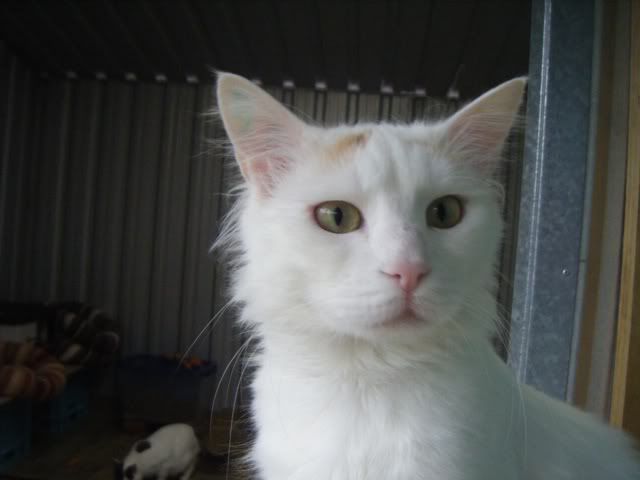 Cherry has really filled out in the face too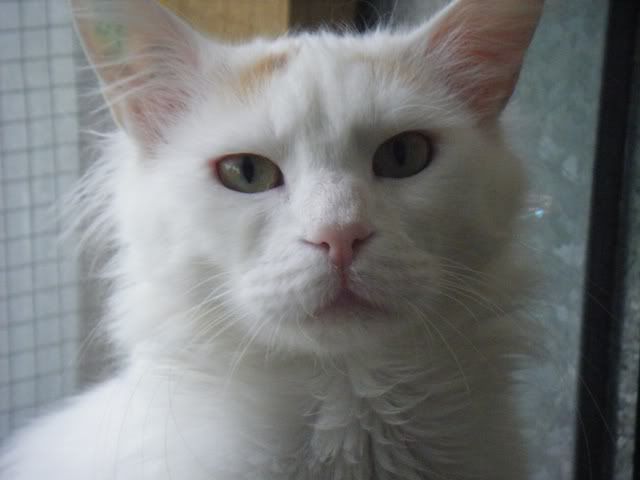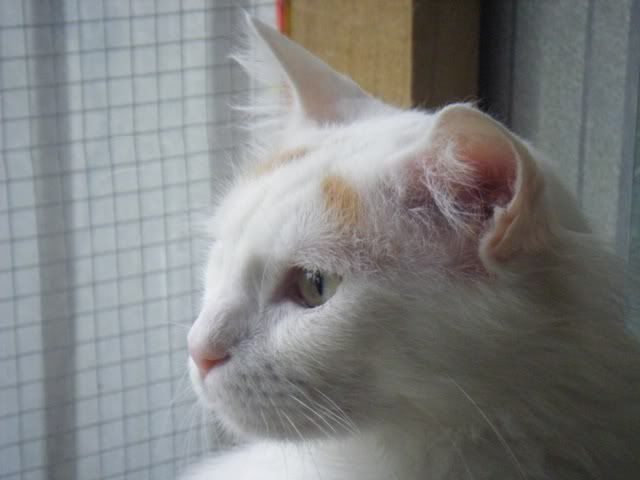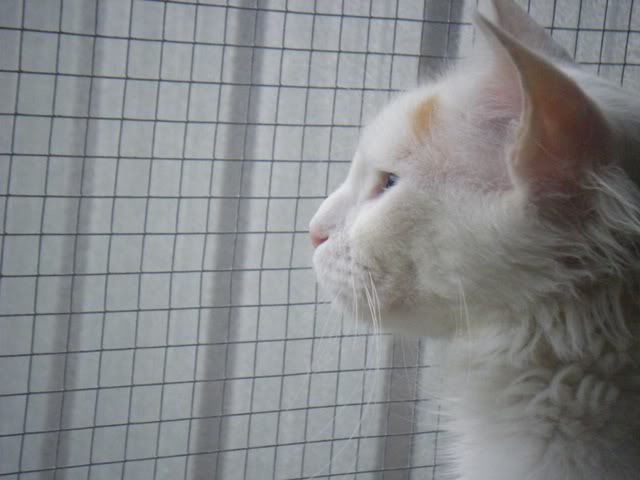 My favourite photo. Cherry is going to make a beautiful pet for someone out there.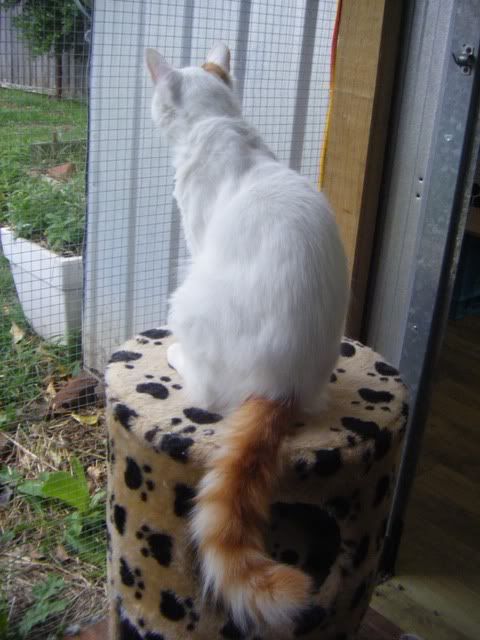 Thorn has the longest tail out of everyone, its very cute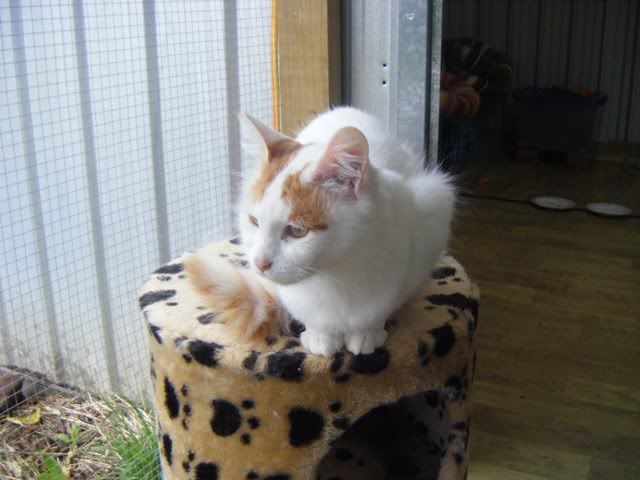 Thorn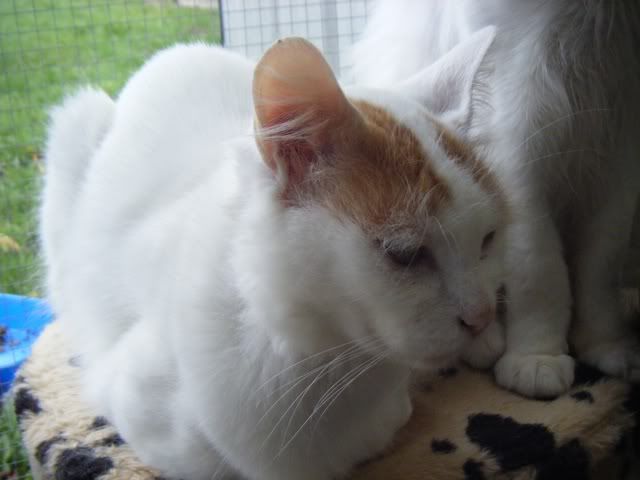 And finally a few group shots: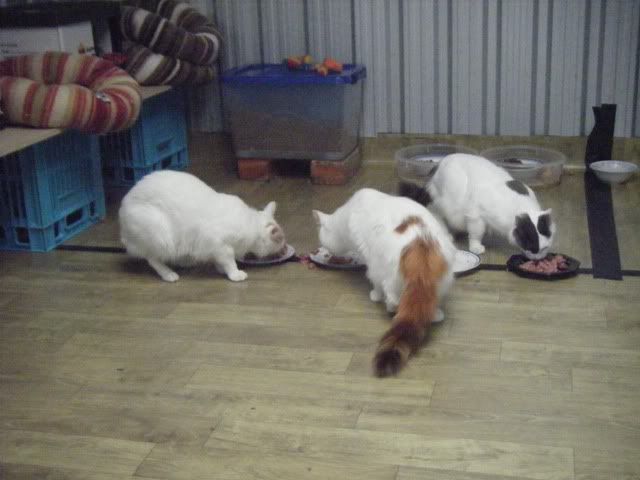 Its still heartwarming to see the girls tucking into food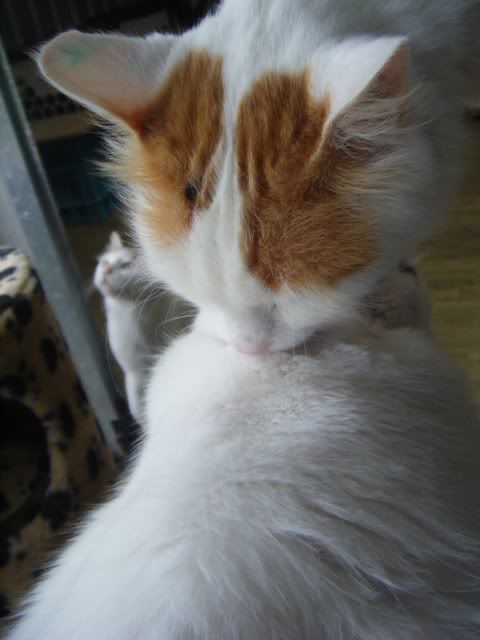 Bath time for Willow! - Apple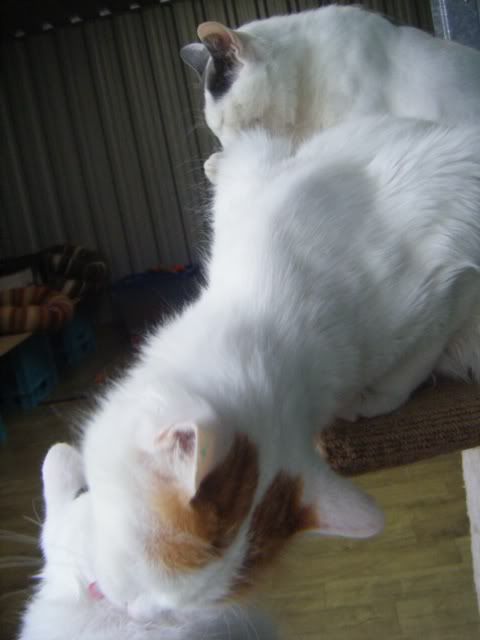 More bath time.
That's it for now!
In the meantime, I'd love to set up a profile page for each of the girls that I can link to the blog - I'm not very blog-savvy so if anyone out there can help me do it, please let me know! :)